Article: Ice hockey boards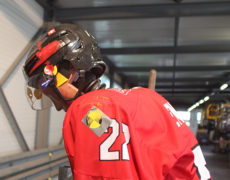 The results of our study on the assessment of impact performance of ice hockey boards is published in the British Journal of Sports Medicine. The article is available online.
Reference: Schmitt K, Muser MH, Thueler H, et al. Crash-test dummy and pendulum impact tests of ice hockey boards: greater displacement does not reduce impact. Br J Sports Med Published Online First: 30 October 2017. doi: 10.1136/bjsports-2017-097735.